Publishing
Magazine and newspaper publishers face ever-increasing pressures in today's digital-focused economies, including shrinking advertising and subscriber bases.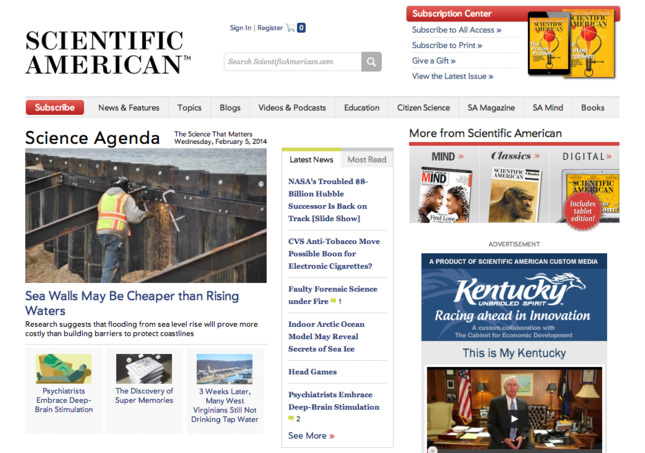 Mura for Publications enables you to create meaningful, effective strategies and technological solutions to get the most out of your content.
Reach new audiences with social features
Integrating social sharing and promotion into your site can help you reach a broader audience and build your brand presence across multiple channels. You can also enable Facebook and Twitter logins to your site to promote membership, as well as tie into social commenting.
Optimize your content for each user and device
Effectively delivering your content across multiple channels and devices is critical to ensure you're reaching as many viewers as possible. You can even create and publish variations on single stories, each optimized for a different audience or device.
Increase revenue with smart eCommerce integration
You're already creating great content, but you need to get more value out of it. Effective, fully integrated implementation of ecommerce in your site will allow you to provide easy signups for subscriptions, create custom offerings for premier account holders, create effective paywall solutions, sell add-ons, and much more.
Solve your content management challenges with Mura CMS
Your editorial process is unique to your organization; you need a CMS that can adapt to your workflows and internal processes. Mura CMS is flexible, powerful, and easy to extend and customize. You can create highly tailored authoring experiences, integrate with internal and external systems, and provide.
Custom workflows and editorial processes
Integrated blogging and community building features
Support for multiple content types, including audio, video, image galleries & slideshows
DAM (Digital Asset Management) integration
Marketing Automation Integration
Advertising integrations