Outstanding Usability
Find flow creating and managing the digital experience.

You can just browse to the page you want to update, log in, and within less than a minute, make your changes and publish the page. It's that easy, and that fast. If you can use a computer, you can use Mura.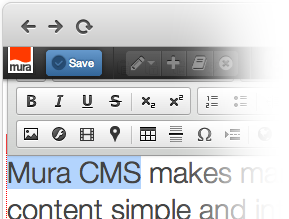 Inline & in-context editing
Mura provides the most direct, easiest editing interface you've ever used; just click on the content you want to edit - no popups or anything else to get in the way. Make the changes you want, and publish your new content (or save it as a draft for later editing).
You can even preview a page before publishing it, ensuring that everything's just right before it goes out to the world. But should a mistake creep in, Mura versioning system makes it easy to roll back to a previous version in seconds.
---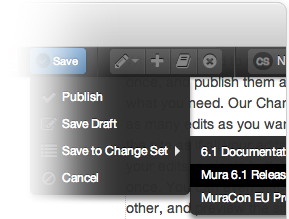 Built-in Content Staging
When you need to make changes to multiple pages at once, and publish them all at the same time, Mura has what you need. Our Change Set feature allows you to save as many edits as you want to a Change Set, and preview the site as if all your edits were live. Once you're done with your edits, a single button allows you to publish them all at once. You can even stack Change Sets on top of each other, and preview the site as if they were all active. It's powerful, and like everything else in Mura CMS, easy.
---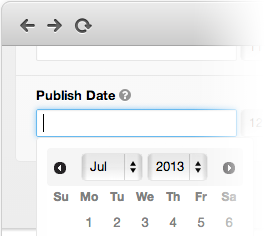 Scheduled content publishing
Take the night off, or sleep in. There's no need to work extra hours to get that press release posted first thing in the morning - with Mura, just set the date and time you want your content to show up on the site, and you can hit the snooze button a few more times. You can even schedule when you want content to be removed from the site - no more outdated events or job postings cluttering up your site.

Batch changes (via Mura's Change Set feature) can also be scheduled for automatic publishing at a specified date and time.
---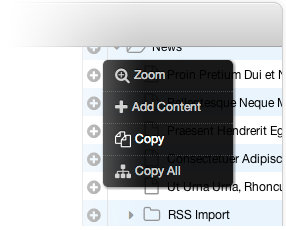 Copy and paste entire pages and sections
Got a page set up just right? Need to make another like it? With Mura ability to copy and paste entire pages (including a page's template, navigation options, content objects and more), you can save time and and eliminate repetitive editing tasks. You can also copy and paste entire site sections if you want.
---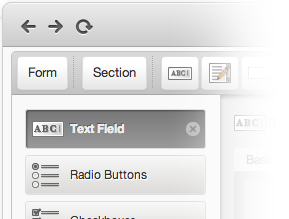 Visual Form Builder
No need to call IT just to add a new form to your site; with Mura you can create powerful web forms via a drag & drop interface. Mura forms require zero programming to create; the Mura form builder enables site adminstrators to create new forms and add them to their site in just minutes. Form submissions are automatically stored for detailed reporting and retrieval with zero database modifications needed.
---
Flexible, powerful permissions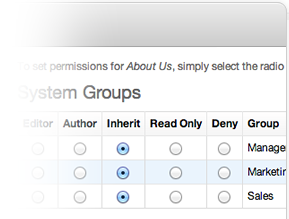 Would you like Jim in HR to be able to post job listings, but not ready to give him access to the entire site? (We don't blame you; we know all someone like Jim). WIth Mura, you can grant adminstrative users access to just the sections you want, even down to the page level. Users can even have different administrative roles; some users can edit and publish, while others can only post draft content for others to approve. Once approved, that content can be published with one click.
Mura permissions extend to every key module and functionality; your most trusted groups can have Super User access to the entire set of tools, while other groups are only allowed access to specific Modules and Plugins.
---
Editing collaboration and workflow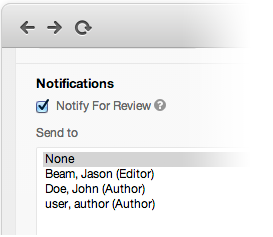 Mura's built-in review and workflow process makes it easy to send a page to another user for review and comments, or just a simple notification that there's new content on the site.
You can also create and enforce complex editorial workflows throughout your site by using our drag-and-drop Approval Chains feature. Approval Chains allow you to create as many content review workflows as you need, and assign them to any area(s) of your site.
---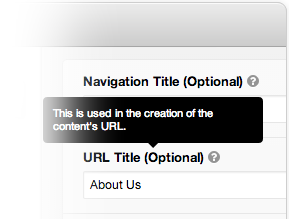 Built-in help
Mura has been developed to be as easy and simple as possible. But if you're ever unsure of what a control does, our built-in help system is there to give you the info you need. And of course we've got extensive support content, including documentation, tutorials and a robust community that's helpful and friendly.
We also offer paid support plans and training — get in touch if you're interested in learning more.