This Week's Mura Show - Taking a Design from Adobe Illustrator to a Mura Theme
This week will mark a milestone for the Mura Show as we'll have our first guest presenter, designer Ronnie Duke from Mod Media.
This Wednesday, March 24th, Ronnie will demonstrate how a "non-programmer" (graphic designer, css or front-end developer) can use the power of Mura to create a great site quickly without having to learn a server-side development language such as ColdFusion. Mura offers powerful functionality under the hood, and Ronnie will demonstrate how to manipulate the structure to achieve any design layout you want. This will also be helpful to programmers that want to implement front-end style to their Mura sites.
About Ronnie Duke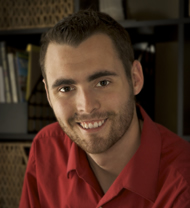 Ronnie is the founder of Mod Media, a web design and marketing agency in Portland Oregon. He uses modern web marketing strategies along with his background in graphic design to help clients all over the world achieve better results with their internet marketing efforts. Mura's ease of use and powerful functionality makes it his main weapon of choice to turn his web design into rich internet applications.