Mura CMS at CF United
While we've been wanting to make it out to CF United for the last few years, we've finally decided this is the year we would finally make it and made a commitment to become a sponsor.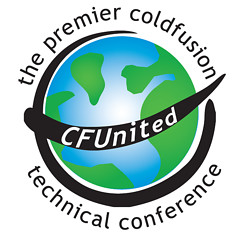 If you're not familiar with CF United, it's "the premier ColdFusion technical conference" and is one of the biggest ColdFusion events of the year. We'll have a booth for the entire conference and are looking forward to meeting any of the Mura forum dwellers that may be attending, as well as anyone else that may have an interest in Mura.
In addition, we'll be speaking and are currently looking to the Mura community to chime in with topics they'd find of interest.
Here's our current list of possible topics:
Overview of Mura CMS
Extending Mura CMS
Integrating 3rd party apps and frameworks with Mura CMS
Skinning Mura CMS
We also plan to spend as much time as we can providing Q&A throughout the conference. If you haven't considered attending, and are interested in bending our ears about Mura, this will be a great opportunity.
Speaking of great opportunities, there are currently specials on early sign up if you have a group of 3 or more. If you already know you're going, this a great chance to save some money and support the community.
We're looking forward to our first foray to this great ColdFusion event and hope to meet members of the Mura community. See you there!