MuraHosting.com is now Mura Hosting by GoWest
MuraHosting.com and GoWest Hosting are announcing some big changes to MuraHosting.com plans
Lower Prices
Increased Resources
Additional Payment Options
GoWest has been the technical provider for MuraHosting.com hosting since the inception of the service. These changes to existing MuraHosting.com accounts will provide a significant upgrade to hosting plans, and a direct connection to GoWest's exceptional technical support team.
What this means for MuraHosting.com Customers
No changes will be made to your Mura installation or your web space (other than to upgrade available resources, depending on your choice of plan ). Your Mura sites, files and database will stay exactly where they are, with continuing service direct from GoWest Hosting.
To get started
Select from from the two hosting plan choices provided by GoWest. All current Basic Plan customers may select the GoWest Mura Basic Plan at the same price, with an instant upgrade to five available Mura sites instead of just two, or upgrade to the Premier Plan, offering 10 Mura sites for only $17 more per month. Current Standard and Premier Plan customers will receive an automatic upgrade in services and reduction in price when selecting the new GoWest Premier Plan.

Within the next 30 days, your current Mura Hosting PayPal subscription billing will expire, and you will need to make new payment arrangements and select your GoWest hosting plan.

GoWest plans offer the ability to to pay monthly, quarterly or yearly (with one month free for all yearly subscriptions), and new payment options include secure credit card payments via Authorize.net, in addition to PayPal.
1. Sign up at GoWest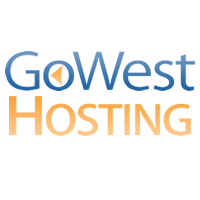 To ensure uninterrupted service for your Mura CMS hosting account, please take a moment to create your new subscription. The options are described below, with more details available at www.gowesthosting.com/mura.
Use these links to select and sign up for the renewed subscription of your choice:
Standard $27.95/month (5 Mura sites)
Same Price as the former MuraHosting Basic level, but with 5 sites instead of 2!
Premier $44.95/month (10 Mura Sites)
GoWest's most robust Mura Hosting package, for $5 less per month than MuraHosting's old standard plan!
Simply select your choice of billing cycle, and check out using the online options. (Feel free to contact GoWest Hosting at any point during this process.)
2. Cancel Your Mura Hosting PayPal Subscription
Once you have completed the new sign-up process at GoWest, your existing cycle PayPal subscription may be canceled. Any overlap in payments will be credited to your new GoWest account.
Cancel MuraHosting.com PayPal Subscription
Questions?
For assistance with billing, technical support, or any other aspect of your Mura CMS hosting plan, please open a new support ticket with GoWest Hosting at http://www.gowesthosting.com/contact or see http://www.gowesthosting.com/mura for more details.